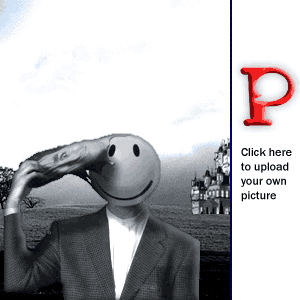 Last week, I read a short blog post on
The New York Times
'
Dealbook
about
Facebook's rising value
. While the post itself was fascinating, what was really interesting to me were the comments attached to the post. In them, readers were having a fairly intense discussion about putting personal information on the web, and I thought it was particularly interesting within a journalistic setting.
Should journalists make themselves available on the web?
We're seeing a trend in recent years of the newly-publicly-available journalist. That is, if the reader has something to say (or correct) about an article, he or she can e-mail the actual journalist who wrote it. Yesterday, I met
Vivek Kemp
of the
Naples
(Fla.)
News
, who was fairly enthusiastic about the benefits of accessibility, noting that on occasion, a reader suggests a new angle to his story that he then can pursue.
With all of that in mind --
should every journalist have a personal website?
For journalists, it seems like a no-brainer, but there's still a debate, and I think it's really just a matter of a generational shift. Looking at the comments in the
Times
blog post, it seems people from all walks of life are conflicted about the pros versus the cons.
In the end, do you lose a sense of privacy?
Good question. So, as a journalist with a website and online profiles on select websites, I thought I'd throw my hat in the ring. My statement in the comments was as follows:
In this age of free-flowing information, nearly everyone will have identifying information about them on the Internet. I'm confident that the chance of not being indexed by Google is becoming increasingly more difficult to avoid.